Server:
1. Click on the "Settings" icon on the top right of the main interface.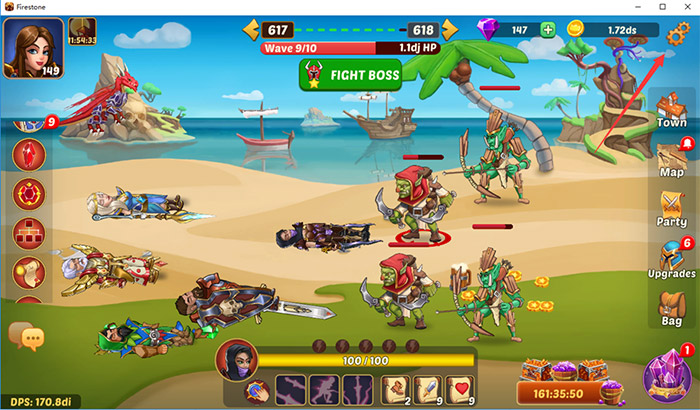 2. Click on the "Support" button.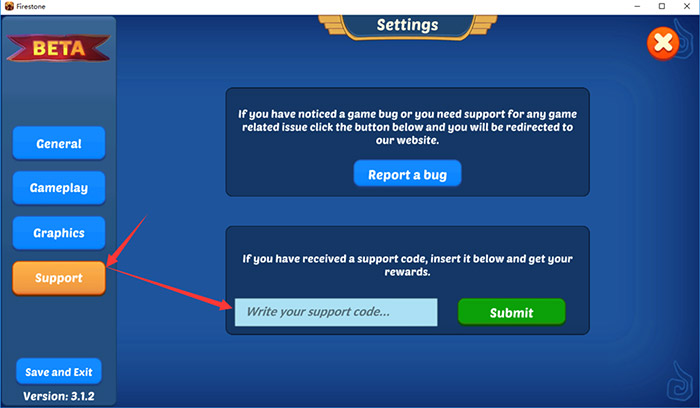 3. Input your support code and click "Submit". Then a rewards preview will pop up.
4. Click on "OK" to confirm and the rewards will be sent to your account.
5. If the code has been used or it is incorrect, you will see the popup notice "Invalid code. Please try again."
If you need further assistance, please contact our customer service on:
http://holydaygames.com/support/